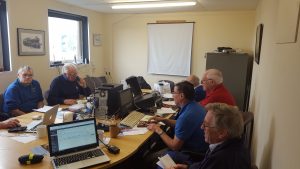 A busy and cosy operating location today at Vale of Berkeley Railway.
The Railway is looking to restore the branch line from the mainline at the former Berkeley Road Station through to Sharpness.
For more information on the railway society see the link The Vale Of Berkeley Railway.  They are looking for volunteers and donnations.