Tag Archives:
Adult learning
Here is a link to the slides used last Wednesday.
Paul
M0ZMB
It's beginning to look a lot like Christmas!
This week I have received a number of parcels from the great electronics store in the East. The contents of which is the majority of the parts required for the Arduino beginners course. I'm now only waiting for three items. The photo below shows the contents.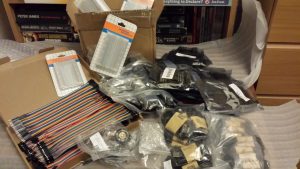 And a less cluttered photo showing:
Jumper wires to be split into kits
A breadboard
The all important NodeMCU (ESP8266 or ESP12-E)
NodeMCU base
USB cable (yes I know you have one already, but at 29p each!)
Two speakers (one in each kit)
And a bag of LEDs to be split up.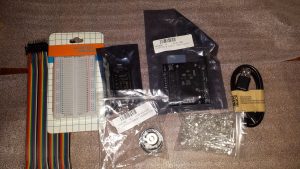 As most of the items have arrived so quickly, I may be able to bring the course date forward slightly.
Paul
M0ZMB